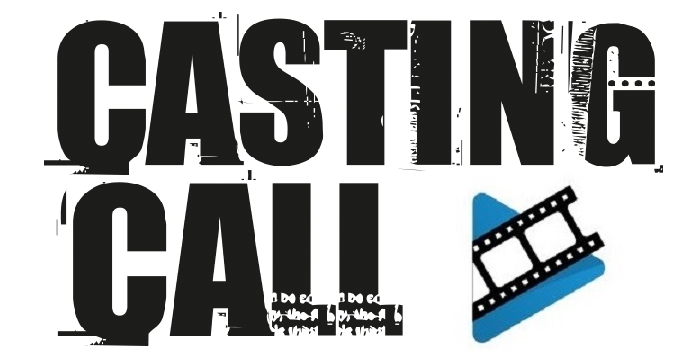 ABOUT THE PRODUCTION
Welcome to OnCue Casting Call for a new TV Series. Thank you for your interest in this upcoming TV Series being filmed in the Sydney, Blue Mountains, and Central Coast regions.
This is a highly confidential production therefore we are unable to disclose much information on this show. However we can tell you that it was originally meant to be filmed in the US. However, due to The Federal Government investing millions to lure overseas productions, this series will be filmed right here in Australia. As well as bringing big-name foreign Actors, some of Australia's own biggest names will be back in Australia to star in this series.
BACKGROUND EXTRAS - We are looking for people with NO EXPERIENCE and EXPERIENCED talent to be Background Extras in the Blue Mountains, Sydney and Central Coast Areas. Please feel free to share this with your friends and family as we will need a large number of extras in this production, as it is filming over 6 months.
ACTORS - We are looking for formally trained and experienced Actors for Supporting, Bit Part, Featured, Cast Stand-in and Body Double roles. If you are fresh out of Acting school, we recommend to also apply for the Background Extra roles to gain more experience on set.
ALL ROLES ARE PAID as per the MEAA Rates including all penalty and overtime rates and holiday payouts. These can be found on our website under ABOUT US.
NO APPLICATION FEES - There are no application fees nor do you need to join OnCue or have professional photos to apply for these roles. If you are not yet represented by OnCue Talent, we will set up a temporary guest account for your submissions. OnCue Talent do take a small agency commission from all jobs booked which is the standard industry procedure. Therefore there are no out of pocket expenses. These can be found on our website under ABOUT US.
The production team will work with Screen NSW, Ausfilm, and AFTRS on industry training needs as well as opportunities for emerging filmmakers and talent.
If you are offered a role in this production, you will be required to sign a NON-DISCLOSURE AGREEMENT in order to get the booking.

Background Extras
No Experience Necessary. We are looking for people of all ages, ethnicities, shapes and sizes to be back ground Extras

Actors & Bit Parts
Formally Trained and Experienced Actors Only. For Supporting Roles, Bit Part and Featured Roles. If you would like to be submitted for Background Extras as well, simply click the option in the Application
WARNING - GRAPHIC CONTENT
PLEASE READ FIRST
A large number of scenes in this TV Series will realistically depict extreme violence, gun and other weapon use which will involve simulated murder and death.
While these actions will be performed by qualified Stunt Actors, the make-up and effects will contain blood and special effect gore to make the scenes as believable as possible.
If you are sensitive to any of these subjects or if they may trigger any past events or fears, please DO NOT apply for this TV Series.
There are always plenty of other shows that OnCue submit talent for which may be better suited for you.

FILMING LOCATIONS
There will be over 80 x filming locations used during this huge production. Ideally we would love to find some local talent in these areas
SYDNEY
Perfect for local talent in
The Sydney Metro Areas
Talent must be located within 90 mins drive of the location.
For Sydney filming locations, talent cut off areas are Tuggerah, Katoomba to Wollongong.
BLUE MOUNTAINS
Perfect for local talent in
The Blue Mountains areas
Talent must be located within 90 mins drive of the location.
For Blue Mountains filming locations, talent must live within Blacktown to Bathurst radius
CENTRAL COAST
Perfect for Local talent in
The Central Coast areas
Talent must be located within 90 mins drive of the location.
For Central Coast filming locations, talent cut off areas are Newcastle to Sydney CBD

HOW TO APPLY

Before you click on the APPLY Button, please read carefully all the requirements and instructions you will need to complete your application.
Please Note: all information is kept completely confidential and will only be used between OnCue Talent and the Casting Department of the Production. Your information is not shared with any outside companies, nor do we use any of your information for any unsolicited emails.
REQUIREMENTS
Must be an Australian Resident or have a valid working visa
Must have a valid Tax File Number
Must NOT be exclusively signed with any other talent agency or talent management
Your Contact details

Full Name
Email Address
Phone Number
Date of Birth

Your Measurements

Height
Chest
Waist
Hips
Dress Size (Ladies)
Pants Size (Men)
Shoe Size

SELF - TAPE AUDITION
For everyone who would like to give the action scenes a go, simply follow the instructions on completing a self-tape of your reaction of two scenes.
You do not need to do these if you would like to do the normal background scenes excluding the action scenes
This will include a simple introduction to the camera and two reactions as per instructions below.
This can be easily filmed on your mobile phone at home.
Find a nice QUIET space with no or little sound and away from any wind, music, television, kiddies or pets.
Light Coloured Wall. It's best to find a light coloured wall or background.
Lots of Light. Make sure that your face has plenty of light on it. If you are not sure, simply do a test first. If you do not have enough light, add some lamps facing towards you.
Ensure your phone is filmed in landscape and that the frame is above your head down to your chest. Then make sure there is enough room for you to stand back so we can see a full length video of you.
If you are filming yourself in the selfie mode, the record button must be on the left.
If someone else is filming you, the records button must be on the right.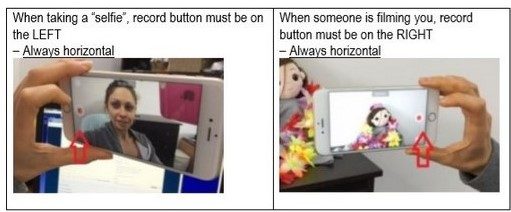 STEP 1 | INTRODUCTION - Simply Introduce yourself including your
Full Name
Age
Height
Suburb
Full Length - Then Stand up, walk back so we can see a full length angle of your head and body to your feet. Hold that pose for 3-5 seconds, then turn to your right so we can see a side profile and hold for 3-5 seconds.
STEP 2 | YOUR REACTION
Note this is for talent 16 years and over only UNLESS your child has had formal acting training. (Australian Child Protection Law in the Film industry states that no children 15 years and under, can not be made to feel scared or made to cry. Only Children who have undertaken formal film school techniques can perform these scenes)
First reaction is if someone just pointed a gun at you
Second reaction is if you saw someone who has just gotten shot in front of you
You can do this 2 or 3 times per reaction
Don't stress if you feel silly or don't think it feels right, just give it your best shot. We are hoping that you have never had to be in this situation. We are looking for talent that can give it a good go, people we can work with or coach on set and of course, the amazing Actors that give us the chills ! You don't know if you don't give it a go :)